SHIPPING 
ORDERS WILL ALWAYS BE SHIPPED AS SOON AS POSSIBLE. 
ALL PRODUCTS SOLD AT www.mascmask.com ARE DESIGNED AND MADE MANUALLY, AT A SMALL SCALE AND TAKE THEIR TIME. 
ALTHOUGH WE USUALLY HAVE A STOCK, WE MIGHT HAVE TO MANUFACTURE WHAT YOU ORDERED SPECIFICALLY AND SHIPPING MIGHT BE DELAYED, UP TO TWO WEEKS AFTER YOUR ORDER IS PLACED.
IF THIS IS THE CASE, WE SHALL CONTACT YOU AND INFORM YOU ABOUT THE SITUATION AS SOON AS WE CAN.
THE SHIPPING COST ARE 19€ ALONE OR 9,90€ FOR TWO OR MORE ITEMS. SUPER LOW PRICES ON ALL YOUR ORDERS.

IF YOU HAVE ANY DOUBTS ABOUT SHIPPING, PLEASE CONTACT ME AT mascmasks@gmail.com 

ABOUT ME 
HEY! I'M DENNIS. NICE TO MEET YOU! 
IF YOU ARE READING THIS, YOU MUST BE INTERESTED IN KNOWING MORE OF ME OR MAYBE IN PURCHASING SOME OF MY STUFF, SO... LET ME SAY "THANK YOU VERY MUCH!" 
I REALLY APPRECIATE THAT :) I WANT YOU TO KNOW THAT ALL MY STUFF IS DESIGNED BY ME AND THE MANUFACTURING PROCESS OF THESE PRODUCTS IS BASICALLY MANUAL AND MADE BY ME OR BY LOCAL PROFESSIONALS AND SUPPLIERS IN SMALL QUANTITIES AND WITH A LOTS OF CARE.
ALMOST EVERYTHING IS LIMITED EDITION SO IF YOU SEE SOMETHING YOU LIKE, DON'T HESITATE FOR TOO LONG :) 
IF YOU ARE A STORE AND WANT TO SELL MY PRODUCTS, PLEASE CONTACT ME AT mascmasks@gmail.com
IF YOU WANNA KNOW MORE ABOUT ME YOU CAN VISIT MY GROWLR PROFILE ;) 
THANKS FOR STOPPING BY!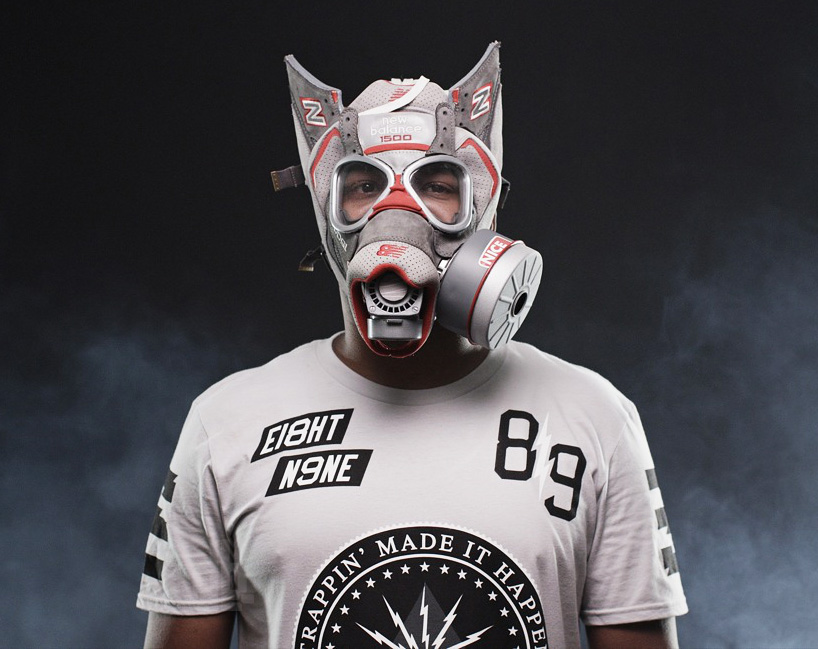 FAQ 
WHERE ARE YOU BASED?

I'M A BEAR GUY BASED IN SITGES, BARCELONA, BUT I TRAVEL A LOT. THE STUDIO WHERE I THROW EVERY MASK IS LOCATED ON THE CENTER OF CHUECA, IN MADRID. I SHIP EVERY ORDER FROM SPAIN. 

HOW ABOUT YOUR BUSSINES? 

MY BUSSINESS NOVOTESH CHOICE S.L CREATE IN ALESSIA NEGOCIOS WITH VAT CODE B66539065 BASED IN MADRID, SPAIN. 

WHERE DO YOU SHIP TO? 

I´M SHIPPING WORLDWIDE. IF YOU'D LIKE TO GET A SPECIFIC QUOTE FOR ANY ESPECIAL LOCATION, PLEASE GET IN TOUCH BEFORE PLACING AN ORDER INDICATING WHICH ITEMS YOU PLAN TO PURCHASE. 

DO YOU ACCEPT DEBIT CARD? 

ALL PAYMENTS ARE MADE VIA PAYPAL. YOU DO NOT NEED A PAYPAL ACCOUNT IN ORDER TO MAKE PAYMENT. I ACCEPT VISA, MASTERCARD AND AMERICAN EXPRESS CREDIT AND DEBIT CARDS.. 

CAN I CHOOSE A CHEAPER SHIPPING METHOD? 

I CAN SHIP YOUR ORDER WORLDWIDE.SUPER LOW PRICES ON ALL YOUR ORDERS. THE SHIPPING COST ARE 19€ ALONE OR 9,90€ FOR TWO OR MORE ITEMS. 

DO YOU ACCEPT CUSTOM ORDERS? 

YES! I'M CURRENTLY AVAILABLE FOR CUSTOM REQUESTS OR COLLABORATIONS,GET IN TOUCH WITH YOUR IDEAS. 

DO YOU ACCEPT RETURNS? 

I DONT ACCEPT RETURNS. THE MASK COULD BE USED AND I CANT RESELL IT.

HOW DO I GET IN CONTACT WITH YOU? 

FEEL FREE TO GET IN TOUCH WITH ME AT mascmasks@gmail.com. 
I'D BE HAPPY TO HEAR FROM YOU WITH ANY QUESTIONS OR COMMENTS.